Eating Out
I like asian food, some people would say i would like asian things in general. I currently live in sydney, so i guess my eating experience is limited to that domain. Im also a student, so that limits my budget ;) But i like to think that if one eats well priced food, then one can eat it more often!
OK... we shall start our food odyssey close to my primary residence, Macquarie University(Since i spend a lot of time there and there aren't many asian restaurants near where i live)
Our first stop will be across the road.
Macquarie Shopping Centre
Cnr Herring and Waterloo Roads North Ryde, NSW 2113
Comments: Observe their blured advertisment. This is because it doesn't look nearly this good!!!
Asagao: Japanese, the food is good, althought they put up their prices and their portions are not very big ;(
Pent Thai: Best Thai food i know of.... and i believe it got a best eats award! I dont eat there because the portions are small.
Simply Noodles: Good looking girls!!!... I recommend this place only for this reason.
Salid Bar in Food court: Huge portions!!... But i can no longer go there because of an "incident" with the girls who work there :(
Conclusion: Most things are overpriced and small portions.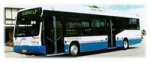 Eastwood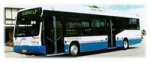 Eastwood is located to the south of Macquarie university. A train line runs through the middle of it. Where koreans congrigate on one side, and Chinese on the other! Lucky for me, i like both kinds of food :)
Korean Side of the tracks
A friend once said that all korean restaurants charge the same price for their food. This oddly seems generally consistent! Expect free water or tea at korean restaurants. Koreans also seem rather pleasant to deal with. Im told they are also big drinkers! Korean business men can drink anyone else under the table!
Japanese: This is a little restaurant located on the corner between the police station and the pub. It is run by koreans. The food is ok, and they offer japanese prices. Therefore u are better going else where for japanese.
Korean: This restaurant is located on the other side of the road. They offer friendly people and good food :)
Other: There are many korean restaurants here
Chinese Side of the tracks
The irony of the train tracks continues to the difference between the restaurants. Expect generally abrupt service, your meal to come before your drink and the waiters to try and pick up your girlfriend!. But they serve quickly, they are big meals and the prices are excellent!
Very Good BBQ: This place is open for breakfast and finishes at 10-12pm at nite!!... Good food, huge menu!
Vietnamese: food is reasonable and good alternative to very good bbq
Chinese Bakery: Once you have eaten your fill at very good BBQ, hop across to the bakery. I think this is one of the best in sydney. The food is always fresh!.. but remember not to let it sit around for too long :)
Other: Several other chinese restaurants also exist
Chatswood
Chatswood offers a variety of asian food, including several large Yum Cha restaurants. It also includes Hoyts, which i think is one of the better ones in Sydney. It has big seats with lots of leg room :) And thats just the cheap seats!
Cha for Tea: This place is great!!... but remember to abide by the rules:
This place is a little expensive, however offers good drinks
Rule 1: Minimum Spend
Rule 2: No card games